Educational Article
Understanding Financial Aid & Student Loans
There are a variety of financial aid options to help students pay for college. Get intel to inform choices that work for you and your family.
Options for financial aid include student loans, grants, scholarships and work-study employment. Free money is better than borrowed money, so research and apply for grants and scholarships before turning to federal and private loans. Maximum loan amounts, loan forgiveness and eligibility requirements and other rules can change from year to year, so check for the latest updates.
FAFSA
To be considered for government financial aid, you must first complete the U.S. Department of Education's Free Application for Federal Student Aid (FAFSA). It takes some effort to fill out all the financial information required, but it could really pay off. You can complete the FASFA online or request a paper copy by calling 800-4-FED-AID.
Though you may be eager to submit it, you cannot file your FAFSA before January 1 of the year you will begin college. Generally, funds are assigned by July 1 of that same year, so you should complete it promptly in January.
General eligibility criteria for federal student aid include a requirement that the student be enrolled or accepted for enrollment as a regular student in an eligible degree or certificate program.
College Scholarship Service Profile
The College Scholarship Service (CSS)  Profile is a different financial questionnaire that's distributed by the College Board. It is primarily used by private colleges for making their own financial aid determinations. The CSS Profile is more detailed than the FAFSA, and requires the payment of an application fee. You can get started on this one earlier, typically on October 1 in the year before you start college.
Student Loans
A student loan is money you borrow from the federal government or a private institution to pay for college and repay later with interest. It is recommended that you exhaust all federal student loan options through the U.S. Department of Education before seeking private loans because government loans tend to offer favorable repayment terms, borrower protections, and, in some cases, the opportunity to earn student loan forgiveness.
Federal student loans
Here are the basic things to know about federal student loans:
Typically charge lower interest rates than loans from private institutions
Repayment does not start until you graduate, leave school or change your enrollment status to less than half-time
The interest rate is fixed
Some are subsidized, which means the government pays the interest on the loan while you're in school
They offer more flexible repayment terms than private loans, and can even be partially or fully forgiven in some circumstances
Types of federal loans::
These loans are for students who demonstrate financial need. Interest does not accrue while the borrower is enrolled in school at least half time. The maximum amount offered is between $3,500 and $5,500 depending on the academic year.
These loans don't require you to demonstrate need. Interest does accrue while the borrower is enrolled in school at least half time. Undergraduate students can take out between $5,500 and $7,500 in unsubsidized loans each academic year.
These loans are for graduate or professional students and parents of dependent undergrads to help pay for college. Financial need is not a requirement, but unlike Subsidized and Unsubsidized loans, the borrower's credit will be taken into consideration. The maximum amount offered will vary depending on the school and other factors.
These loans let you combine all your eligible federal loans into one easier-to-manage loan. Many private lenders actively advertise consolidation loans so tread carefully when selecting a consolidation lender and understand the type of lender you are dealing with.
Private student loans
These are loans offered by non-government institutions such as banks, credit unions and colleges. They're usually more expensive and less flexible when it comes to repayment, so they should be your last resort after exhausting all other options.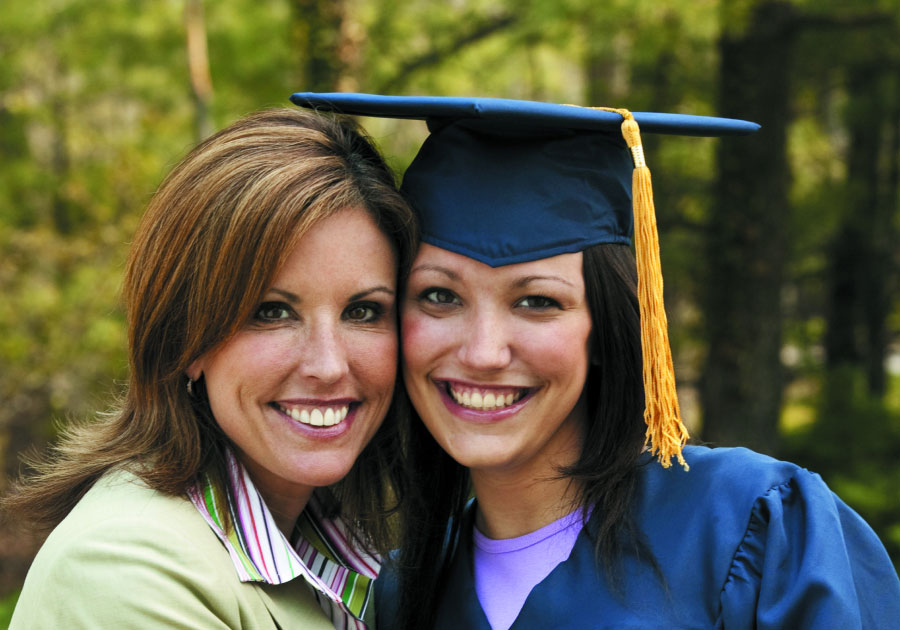 Grants
A grant is free money for college that does not need to be paid back. They're awarded based solely on financial need and cover a variety of education expenses, such as tuition and fees, room and board and books and supplies. Here are the types of grants:
These grants are provided by the U.S. government to students who demonstrate a financial need in order to attend a college, university or career school. The maximum amount awarded under Pell Grants can change yearly but, as of 2022-2023, eligible students could receive up to $6,895 per year.
The FSEOG program is "campus-based aid" administered by the financial aid office at participating schools. Check with your school's financial aid office to find out if the FSEOG is offered. Qualifying undergraduate students with exceptional financial need may receive up to $4,000 a year. There's a limited pool of money, so make sure you apply in a timely manner.
This is a grant for students whose parent or guardian died as a result of military deployment to Iraq or Afghanistan after the events of 9/11.
The TEACH Grant Program provides grants up to $4,000 per year to students who agree to teach in a high-need field in an area serving low-income students.
State governments also offer grant programs with varying eligibility and application requirements. Some are specific to preparing for particular careers, such as teaching. Additionally, local governments, private organizations and individual colleges and universities may offer grants to students with financial need or demonstrated meritorious achievements in high school. Contact your high school guidance counselor or college financial aid office for the most current information.
Scholarships
A scholarship, like a grant, is free money to use for college that does not need to be paid back. Scholarships are typically awarded on the basis of merit, such as academic, athletic or creative achievement.
Before starting your scholarship search, make a list of personal strengths and interests to target. Consider your skills, passion areas and past achievements that may lead to future scholarship dollars. Keep in mind that scholarships are not just for college freshmen, so continue applying for award money throughout your collegiate career. Here are the types of scholarships:
Employer and military
Private organizations
Non-profit foundations such as your local community foundation
Academic
Athletic
Community service
Visit College Scholarships for more information or speak to your high school guidance counselor.
Work-Study Programs
Federal Work-Study provides part-time jobs for undergraduate and graduate students with financial need, allowing them to earn money to help pay education expenses. The program encourages community service work and work related to the student's course of study. A work study opportunity:
Provides part-time employment while a student is enrolled in school
Available to undergraduate, graduate and professional students with financial need
Available to full-time or part-time students
Administered by schools participating in the Federal Work-Study Program
Check with your school's financial aid office to verify participation.