Purchasing a Vehicle
Ready to go shopping for some new wheels?
Buying a vehicle can be an exciting experience! But don't let all the fun get in the way of getting a great deal.
We're here to help you succeed in finding a vehicle that fits your lifestyle and your wallet.
Learning Guide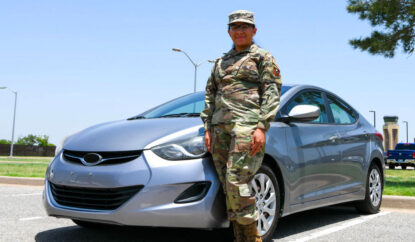 Frequently Asked Questions
Everyone's situation is different, but most financial experts suggest limiting your total transportation expenses to 15-20% of gross income and the lower, the better. Be sure to account for the monthly payment, insurance, fuel, and maintenance.
A longer auto loan means a lower monthly payment, but it will cost you more in interest. It's best to limit your loans to five years or fewer.
In basic terms, a lease is like a multi-year car rental. You don't own the vehicle, but agree to use it for a fixed amount of time or mileage amount in exchange for a monthly payment.
Do a little legwork before you negotiate the price of a vehicle. This means doing research on the car's value and keeping your options open to other models, trims, and purchase locations. It also means getting preapproved for financing, focusing on total cost, and being willing to walk away if you can't get the price you are willing to pay.
Buying a vehicle from a private party is different than buying from a dealership, but the basic steps are still the same. Research the vehicle you are interested in buying, get a prepurchase inspection, review the vehicle history report, negotiate the price, and complete the sale. Ensure the seller has the car's title and registration with their name on it and consider meeting at the DMV to transfer ownership. Finally, always get everything in writing.
Purchasing a Vehicle Tools & Resources