Know Your Income
Three forms of compensation
Basic Pay is the foundation of the military compensation structure. The amount you get is based on your rank and years of service. It's typically paid on the 1st and 15th of the month. The Department of Defense (DoD) publishes new pay tables each year.
Military allowances are additional money you receive to cover specific needs such as food and housing. See a complete list of military allowances and get details about eligibility.
Special and Incentive Pay is a third component of military compensation. There are many types of special and incentive pay including Hardship Duty Pay (HDP) and Hostile Fire/Imminent Danger Pay (HFP/IDP). Your skill set and duty assignments determine what type of special and incentive pay you may be eligible for.
Get to know your pay statement
Service members receive a Leave and Earning Statement (LES) for each pay period. For members of the Coast Guard, it's called a Payslip. This statement helps you understand the amount and types of pay coming in and how much is going toward deductions like taxes and Thrift Savings Plan (TSP) contributions, plus any allotments you've set up.
The three main buckets for each pay period are:
Entitlements – lists basic pay and any allowances
Deductions – lists taxes and other deductions such as your TSP contribution and Servicemembers' Group Life Insurance (SGLI) premium
Allotments – lists payroll deductions set up by the Service member, which can be discretionary or nondiscretionary. (Get details about deductions and allotments from Military OneSource.)
Below these main items, your LES notes your leave balance, taxes, and Thrift Savings Plan contributions.
You may sign in to review your LES at myPay.dfas.mil. If you are a member of the Coast Guard, log in to Direct Access to review your Payslip. to review your Payslip.
Insurance
Health Insurance
TRICARE is the military's comprehensive health care plan. It offers a menu of health care plans, a pharmacy program and a voluntary dental program.
To be eligible, you must be enrolled in the Defense Enrollment Eligibility Reporting System (DEERS).
Service members are automatically enrolled.
Eligible family members must be registered by their Service member sponsor to get coverage.
Once an eligible dependent is registered in DEERS, they may be enrolled (or withdrawn) from TRICARE. Qualifying life events, such as marriage or birth or adoption of a new child, open a 90-day (stateside) and 120-day (overseas) window of opportunity to enroll in TRICARE.

Key Takeway:
Adding or removing family members in DEERS can only be done in person at a Real-Time Automated Personnel Identification System (RAPIDS) ID card office. To find one near you, use the
ID Office Locator
.
Life Insurance
Servicemembers' Group Life Insurance (SGLI)
Servicemembers' Group Life Insurance (SGLI) is low-cost term life insurance available to Service members.
You are automatically enrolled in the program and issued the maximum coverage of $500,000.
There is no need for medical underwriting.
You may reduce coverage in $50,000 increments or decline altogether.
The premiums for SGLI are deducted from your pay. This chart shows the SGLI rates at various levels of coverage, effective  March 1, 2023. Check the latest rates at the U.S. Department of Veterans Affairs (VA) SGLI website.

| Coverage Amount | Monthly Cost | TSGLI Premium | Total Monthly Cost |
| --- | --- | --- | --- |
| $500,000 | $30 | $1 | $31 |
| $450,000 | $27 | $1 | $28 |
| $400,000 | $24 | $1 | $28 |
| $350,000 | $21 | $1 | $22 |
| $300,000 | $18 | $1 | $19 |
| $250,000 | $15 | $1 | $16 |
| $200,000 | $12 | $1 | $13 |
| $150,000 | $9 | $1 | $10 |
| $100,000 | $6 | $1 | $7 |
| $50,000 | $3 | $1 | $4 |
Family Servicemembers' Group Life Insurance (FSGLI)
Family Servicemembers' Group Life Insurance (FSGLI) provides coverage for spouses and children of Service members enrolled in SGLI. Spouses are eligible for up to $100,000 of coverage. Premiums vary by age, but most spouses can get coverage for less than $10 per month. Please note that a spouse's coverage under FSGLI cannot exceed their Service member's SGLI coverage. Dependent children are covered for $10,000 each at no cost to the Service member. You can learn more about FSGLI options from the Department of Veterans Affairs.
Ready for a deeper dive into these topics and other insurance issues? Learn more about Insurance.
As a Service member, you may be eligible for education and training benefits such as:
The Post-9/11 GI Bill
Montgomery GI Bill – Active Duty (MGIB-AD)*
Montgomery GI Bill – Selected Reserve (MGIB-SR)*
*The Montgomery GI Bill will sunset in 2030, at which time Service members will no longer be able to enroll in benefits under this program. Those already enrolled will continue to have benefits available.
These programs are designed to help offset the cost of education. All three GI Bills can be used for:
Degree training
Non-college degree training
National testing programs
Flight training
Correspondence courses
Licensing & certification
On-the-job & apprenticeship training
Work-study program
Tutorial assistance
The United Services Military Apprenticeship Program (USMAP) lets active-duty Service members identify and register for apprenticeships related to their Military Occupation Specialty (MOS). When you complete an apprenticeship program, you receive a Department of Labor (DOL) Certificate of Completion. Beyond benefiting your military career, this certificate can provide an advantage when transitioning to civilian employment.
The Credentialing Opportunities On-Line (COOL) program can help you translate the skills you develop while on active duty to nationally recognized civilian licenses, certifications, and credentials. You can learn how your job relates to other military jobs, federal civilian jobs, and civilian occupations.
The Military Tuition Assistance (TA) program is available to help eligible active duty, Guard and Reserve members pay for college. Each service has its own criteria for eligibility, obligated service, application process, and restrictions. Tuition is paid by the service directly to the institution.
To learn more, check with an education counselor on your local installation, visit a virtual education center, or read a Military OneSource article about military tuition assistance – the eligible programs, coverage and benefit limits, restrictions and more.
Retirement Benefits
New Service members who joined the military on or after January 1, 2018 are covered under the Blended Retirement System (BRS). There are four components of the BRS:
Pension benefit if you serve long enough
Automatic and matching contributions to your Thrift Savings Plan account
Continuation Pay
Lump-sum option
Check out Saving for Retirement for more about military retirement and how to plan for your future.

Key Tip:
We recommend you save at least 5% of your salary into your TSP account to take full advantage of the matching contribution – that's FREE money! Learn more about all the features and investment options at the
BRS TSP resource
.
Consumer Protection Benefits
Active-duty Service members are nearly three times more likely than other adults to report that someone used a debit card or some other electronic means to take money from their bank account, according to the Federal Trade Commission (FTC).
Military life, with frequent moves and deployments, can add additional challenges when it comes to protecting your identity and financial life. The good news – there are many protections available to empower Service members to be proactive in protecting their families.
The 2018 Fair Credit Reporting Act (FCRA) was amended to include free credit monitoring for active-duty military. Eligible Service members are encouraged to sign up with all three National Consumer Reporting Agencies (NCRAs) by visiting each website featured below. You can create an account and sign up for the free service. You will receive electronic alerts when key changes occur to your credit report, among other features.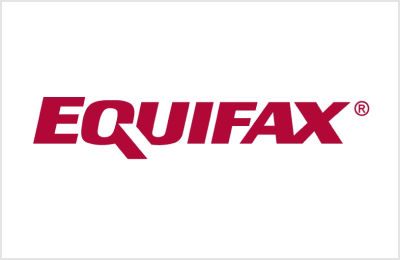 • Daily access to credit report
• Daily fraud alerts
• Up to $25K in ID theft insurance
• Access to latest credit information
• Updated credit report every 30 days
• Data provided via private, secure connection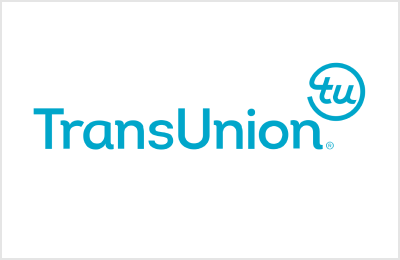 • 1-touch credit lock
• Access to unlimited credit report refreshes
• Up to $25K in ID theft insurance
Additionally, reviewing your credit report on a regular basis is important for your financial security. You are entitled to an annual free credit report. Be sure to review your credit each year, and if you suspect any fraudulent activity, you may report it through the FTC. If you prefer one-on-one support, financial counselors on your installation can help you access your credit report and score.
The SCRA is a federal law that restricts or limits actions against military personnel on active duty. SCRA coverage begins on a Service member's first day of active duty.
Who is protected:
Active-duty Service members
Members of the Reserves and National Guard when on active Title 10 federal service for more than 30 consecutive days
Protections offered:
6% interest cap can be requested on debts incurred prior to active duty (credit cards, loans, mortgages, etc.). Also applies to debts incurred jointly with a spouse.
Vehicle and residential leases can be terminated without penalty under certain circumstances.
Mobile phone contracts may be terminated if certain conditions apply.
Home foreclosure and property repossession may be protected under SCRA.
For more information, visit the Consumer Financial Protection Bureau.
Who is protected:
Active-duty Service members
Members of the Reserves and National Guard when on active Title 10 federal service for more than 30 consecutive days
Spouses and covered dependents
Protections offered:
The MLA protects the military community against certain lending practices. Creditors may not charge more than a 36% annual percentage rate on a wide range of credit products. Not included are mortgages, home equity loans, auto loans secured by the vehicle and personal property loans secured by the property.
For more information, visit the Consumer Financial Protection Bureau.
Housing Options
Military life means frequent moves. Every time you move, you have to decide:
Will you live on or off installation?
If off installation, will you rent or buy?
Here are a few considerations to keep in mind as you navigate your decisions.
Availability
Basic Allowance for Housing (BAH) covers rent and utilities
Amenities for your family needs such as size of home, playgrounds, pools, medical and dental, pet restrictions, etc.
Security and convenience
Proximity to military community and work-life balance
Choice between renting or buying a single-family home
BAH rates for the local area – will they cover housing expenses or require additional money out of pocket?
Privacy or distance from military community
School district
Amenities for your family, such as pet restrictions and local activities
Location and commute to work
Easier to relocate
Less expensive upfront costs but no opportunity to build equity
Minimal costs for maintenance, but might have restrictions on pets
No risk of financial loss in fluctuating housing markets
Opportunity to build (or lose) home equity
Significant upfront costs and ongoing expenses for repairs and upgrades
Ongoing maintenance costs
Risk of financial loss in fluctuating housing markets
When you move again, will you sell or keep it as a rental?
Whatever you decide, there are programs and initiatives available to help.
VA loans for Service members
The Department of Veterans Affairs provides home loans and other housing-related programs to help Service members. The main benefits of VA loans include:
No down payment
Competitive interest rates
Limited closing costs
No Private Mortgage Insurance (PMI) required
Regardless of the type of loan you choose, your lender will require you to have homeowners insurance.
Relocation assistance
There are many tools available to help you understand your housing options and prepare for your next move. Visit Military OneSource for more on housing resources and relocation support.
In September 2022, the Secretary of Defense signed a memo to make military life easier for military families. Some of the actions ease the costs associated with relocation. Learn about new benefits through Taking Care of Our Service Members & Families that might apply to you.