Housing Options for Your Next PCS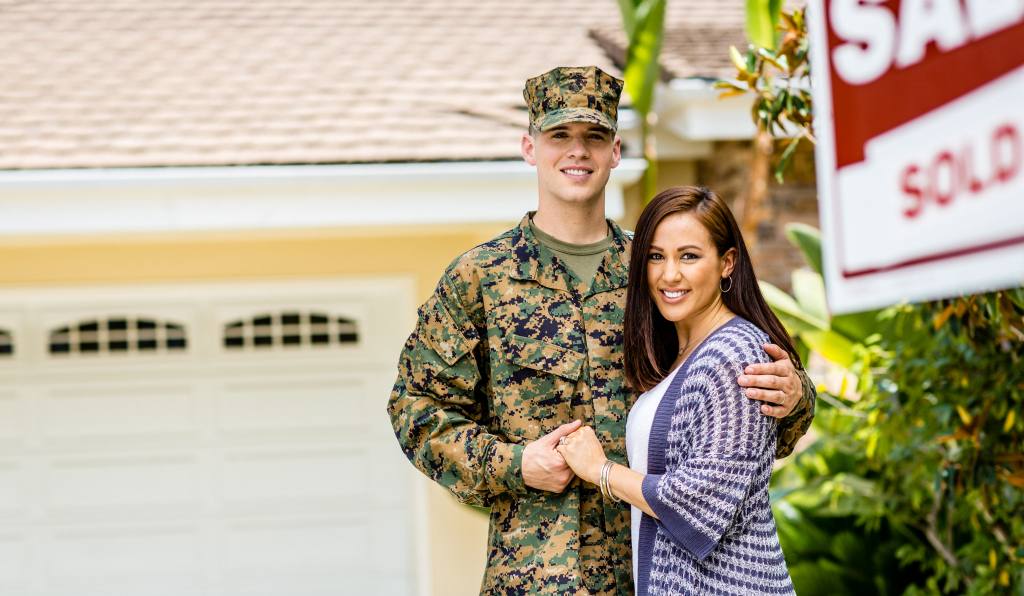 The moment you receive PCS orders, a million to-dos come to mind, and one of the first orders of business is to find your next home.
That can be easier said than done with this current housing market!
Since you don't always have the luxury of choice in a PCS – both timing and location – I'm here to break down some common considerations (and resources) for the choices you may have. It's a bit of a decision tree with no right answer – only what's right for you and your family at your location. Now, let's get to it!
Single or Family (consider pets too)

: Housing considerations are different if you are single or on an unaccompanied tour versus if you have a family including pets. Availability, cost, whether pets are allowed and the amount of Basic Allowance for Housing (BAH) for your location are just some of the factors in your decision.

On or Off Installation:

The first consideration based on your situation is whether to live on or off the installation. Below are some things to keep in mind.

If you live on the installation, BAH is deducted from your pay to cover the rent. If you live off the installation, you receive BAH to cover housing. Depending on the local market conditions, you may have to pay additional to cover the costs. Ideally, it helps if you can save a few bucks on housing and put some of those BAH dollars to other bills.
For families, the size of available homes and rules for pets can impact whether you live on or off installation.
Evaluate schools and activities for both the on and off-installation situations.
Work/life balance may be harder to achieve living on the installation, but you have a close community nearby to lean on.
Consider location/proximity to work versus potential longer commute (increased gas and car repair expenses).
Evaluate the increased safety on the installation vs. the local community.

Off Installation: Rent or Buy?

If you've ruled out living on the installation, now you've got to decide between renting or buying. Keep in mind, we suggest trying to limit housing costs to your BAH or 25% of your gross income.
| Rent | Buy |
| --- | --- |
| Less upfront expense but no opportunity to build equity | Larger upfront expense but opportunity to build equity |
| Minimal maintenance and repair costs | Ability to customize and make the house your own |
| Possible rent increases, but no financial risk of home value decline | Responsible for repair and maintenance expenses |
| Easier to relocate | Potentially harder to relocate – home value could decrease, creating financial risk and/or economic conditions (i.e., increased interest rates) could make it harder to sell |
| Possible pet restrictions (or additional costs) | Typically no pet restrictions |
You own your home and just got PCS orders:

Military families frequently face this flip-side decision to sell or rent when it's time to move again.
| Sell | Rent |
| --- | --- |
| Realize the gain (or loss) and earmark toward your next home and/or goals | You become a landlord responsible for repairs, etc. Or hire a management company for a cost. |
| Clean break from your duty station | Opportunity to continue to build equity |
| No ongoing maintenance costs and need to find and retain tenants | Receive passive income |
Whatever decision you make on your next home, know that you have help. The DoD recently enhanced some of the PCS benefits and has plenty of resources to assist. Also, check out our life event section to PCS-proof your budget.
We can't predict the future housing markets or economic conditions, but these considerations can help you make the best decision for your family now to bring peace of mind into your home.
The USAA Educational Foundation is a nonprofit, tax-exempt IRS 501(c)(3) and cannot endorse or promote any commercial supplier, product or service. The content of this blog is intended for information purposes only and does not constitute legal, tax or financial advice.